Description
Make a Beautiful 3D Butterfly Paper Craft
PDF 3 page:
Paper Butterfly Templates
Background page
+ Butterfly Shadow Matching Worksheet
With this 3D Butterfly Paper Craft, you are sure to be impressed by the design and quality of these butterflies. With super easy to cut images, kids are sure to be entertained, guaranteeing a fun time! The 3D nature of this craft gives a fun twist to a staple childhood activity: making butterflies!
It's super simple to assemble!
All you have to do is: print the materials from the PDF, cut out the butterflies by following the lines, and attach them to the beautiful background sheet! The simple nature of this craft ensures that children of all ages can participate in this fun activity.
Want to utilize this craft as a learning opportunity for your children?
Each butterfly is labeled with its name, so you can teach the kids all about butterflies! Pair it with a trip to a local butterfly garden, or use it as a gateway to learn more about other insects!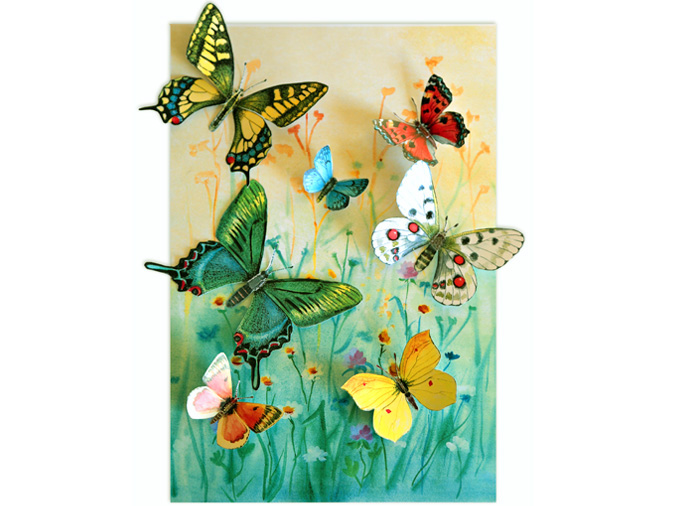 Tags: Paper butterfly, Butterfly Craft, Butterfly Cut Out, flapping butterfly