Description
Halloween Worksheets
Printable Halloween Puppets
Fall-Themed Number Puzzles
Bat-Themed Counting Worksheets
Pumpkin Emotions Activity
Halloween Worksheets
24 sheets
This set of 24 math and literacy worksheets is full of the cutesy spooky. There are castles, monster friends, smart spiders, and all kinds of other little critters. Of course there are pumpkins thrown in everywhere, ghosts, and bats.
These Halloween kindergarten worksheets are ready to print and go. They cover all kinds of topics and are aligned with common core kindergarten standards. The math worksheets include counting, addition, subtraction, making 10, and more. The literacy worksheets include letter recognition, tracing, writing and more.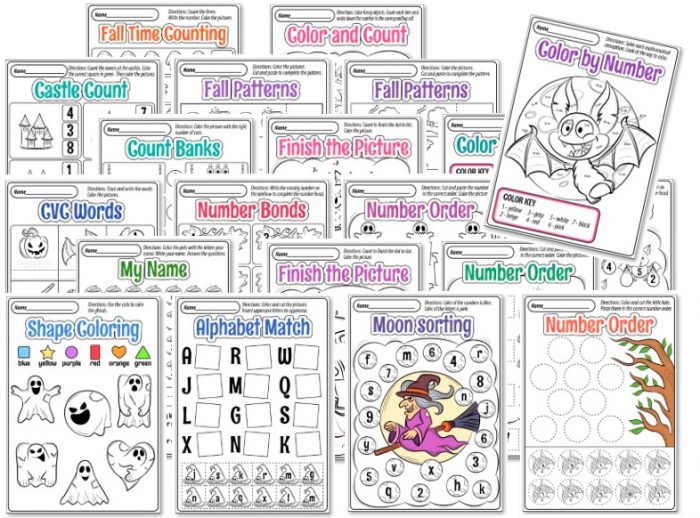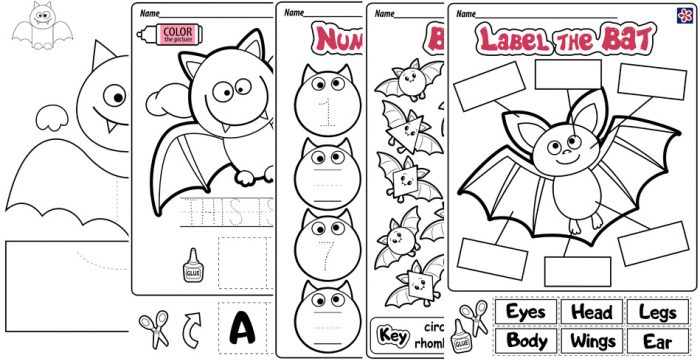 Printable Halloween Puppets
1 sheet
We designed 2 fun printable Halloween puppets and they make the perfect DIY project to do at a Halloween party with the kids (either at home or in the classroom).
Let's have some fun crafting these Halloween monsters!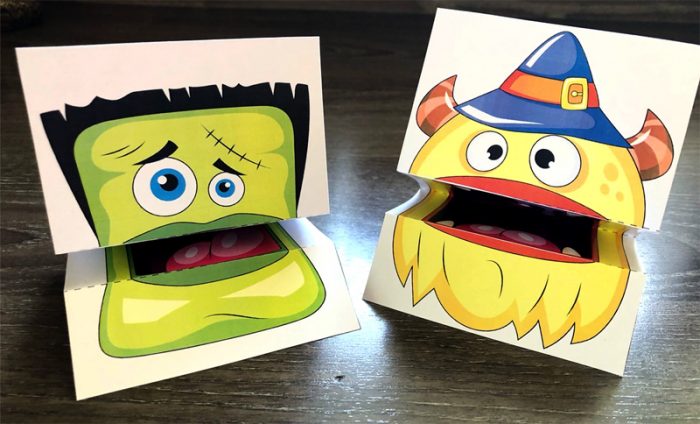 Fall-Themed Number Puzzles
5 sheets + 5 sheets
These Fall-themed Number Puzzles are a great way to tie in the Autumn and Halloween season with learning how to count-up numbers!
And also pictures without numbers. They can be printed sheet and then used to decorate gift cards, made into bookmarks, put-up as a general piece of classroom decor!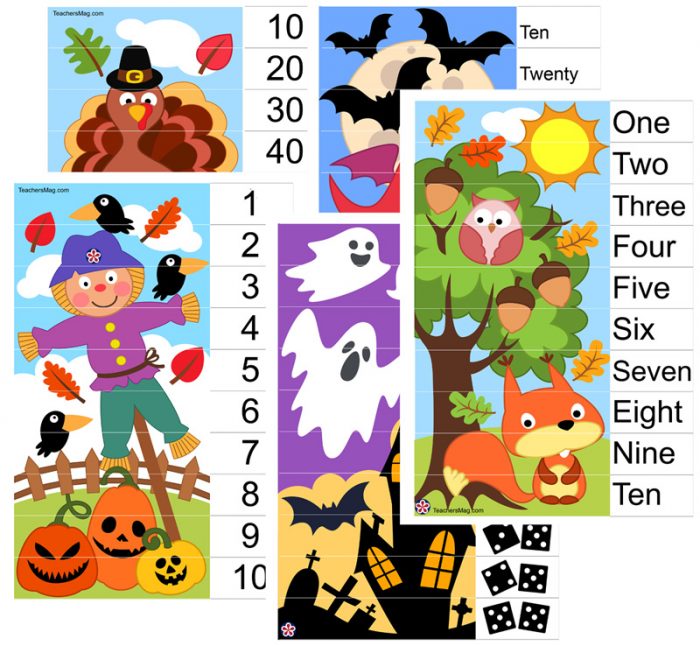 Bat-Themed Counting Worksheets
3 sheet
These bat-themed worksheets are great for preschool students who are working on their math skills and counting. For each worksheet there is a bat which has a number on each wing and a blank spot in-between which is the missing number that the preschoolers need to figure out!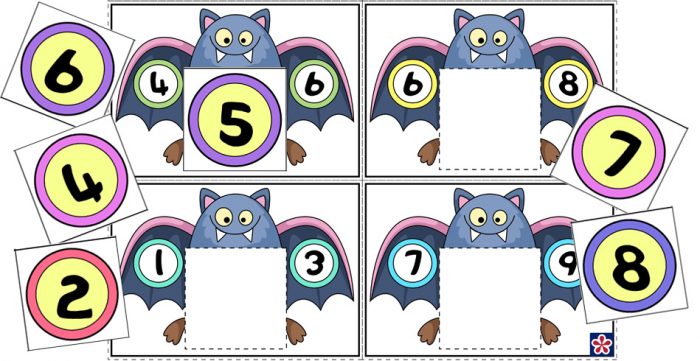 Pumpkin Emotions Activity
4 sheets
As the students put together the four pumpkins with different emotions they can discuss each one: Happy, Sad, Angry, Surprised.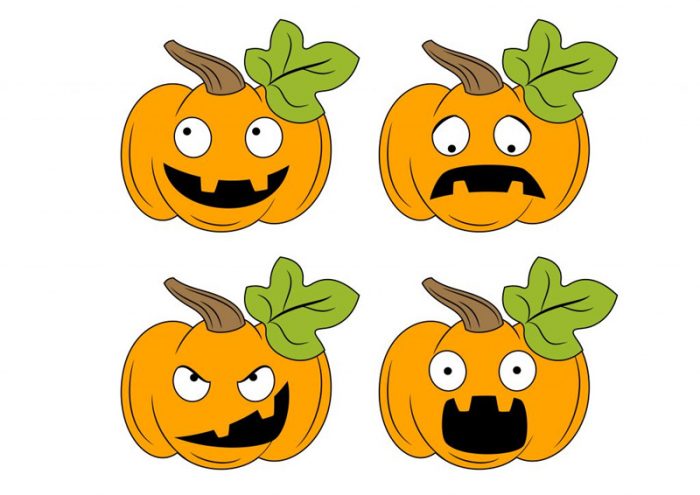 Total 40 sheets