Description of the Halloween Worksheets for Kindergarten & Preschool PDF
Halloween Worksheets
Printable Halloween Puppets
Fall-Themed Number Puzzles
Bat-Themed Counting Worksheets
Pumpkin Emotions Activity
Halloween Worksheets
24 sheets
This set of 24 math and literacy worksheets is full of the cutesy spooky. There are castles, monster friends, smart spiders, and all kinds of other little critters. Of course there are pumpkins thrown in everywhere, ghosts, and bats.
These Halloween kindergarten worksheets are ready to print and go. They cover all kinds of topics and are aligned with common core kindergarten standards. The math worksheets include counting, addition, subtraction, making 10, and more. The literacy worksheets include letter recognition, tracing, writing and more.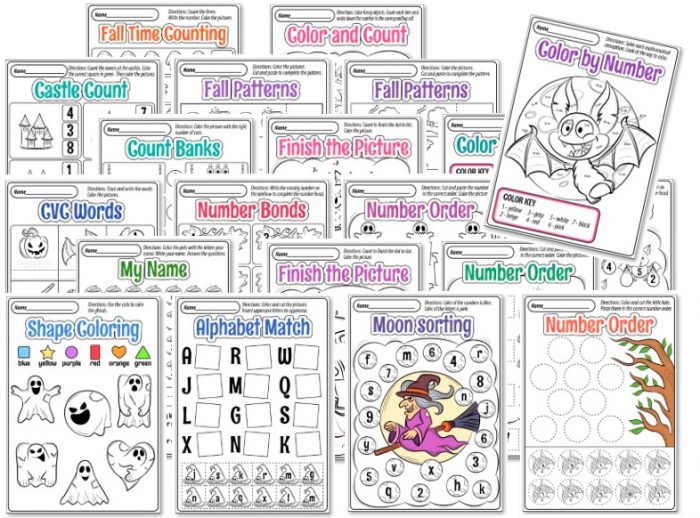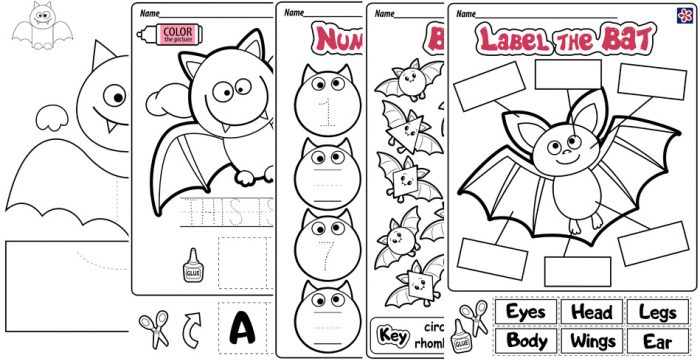 Printable Halloween Puppets
1 sheet
We designed 2 fun printable Halloween puppets and they make the perfect DIY project to do at a Halloween party with the kids (either at home or in the classroom).
Let's have some fun crafting these Halloween monsters!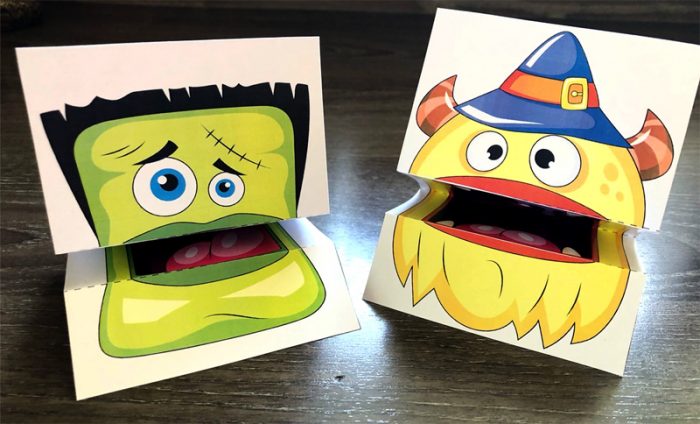 Fall-Themed Number Puzzles
5 sheets + 5 sheets
These Fall-themed Number Puzzles are a great way to tie in the Autumn and Halloween season with learning how to count-up numbers!
And also pictures without numbers. They can be printed sheet and then used to decorate gift cards, made into bookmarks, put-up as a general piece of classroom decor!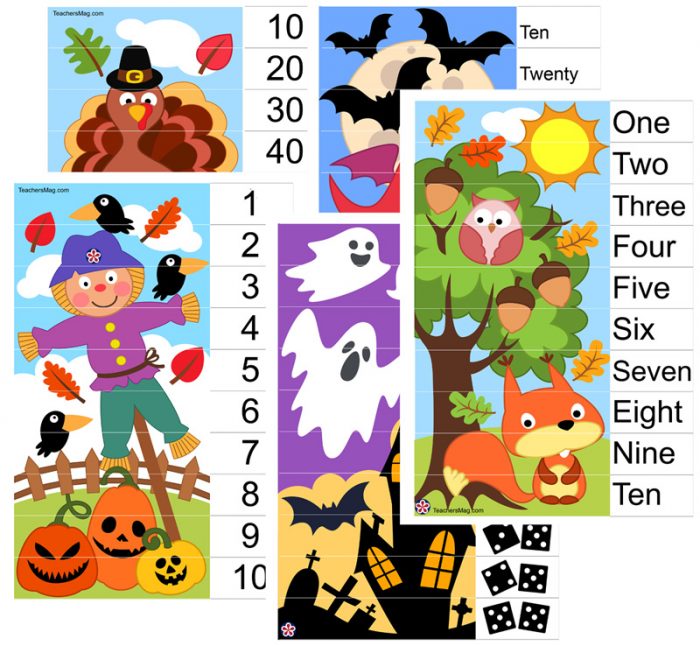 Bat-Themed Counting Worksheets
3 sheet
These bat-themed worksheets are great for preschool students who are working on their math skills and counting. For each worksheet there is a bat which has a number on each wing and a blank spot in-between which is the missing number that the preschoolers need to figure out!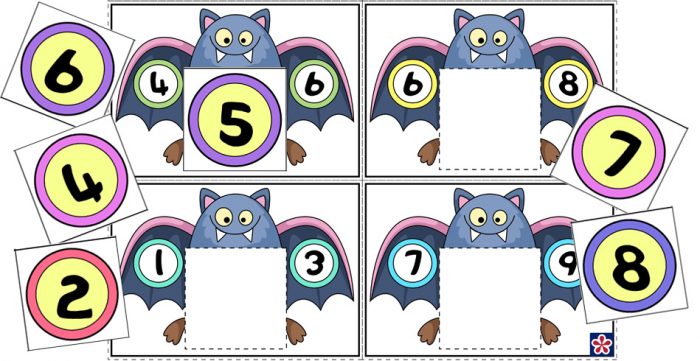 Pumpkin Emotions Activity
4 sheets
As the students put together the four pumpkins with different emotions they can discuss each one: Happy, Sad, Angry, Surprised.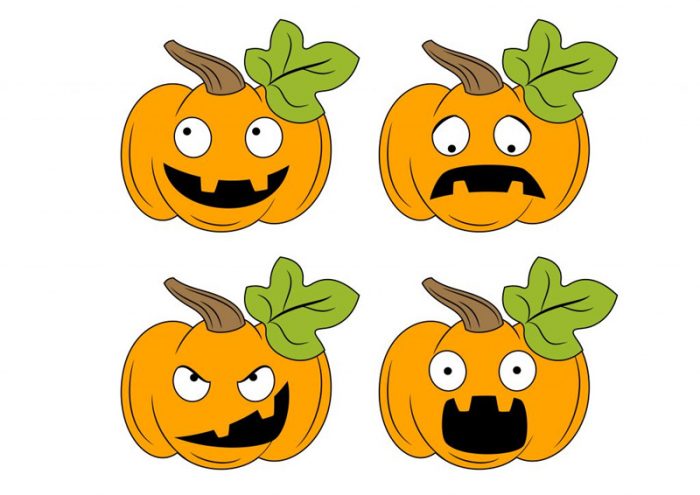 Total 40 sheets
🎃 Halloween Worksheets for Kindergarten & Preschool: Learning with Spooky Fun! 📚👻
Get ready for a bewitching journey into the world of education with our "Halloween Worksheets for Kindergarten & Preschool." This delightful PDF resource is a treasure trove of Halloween-themed learning activities that will engage your young learners and make their educational experience spook-tacular!
📚 Unpacking the Magic: A Peek at What's Inside
Halloween Worksheets: Dive into a world of Halloween-themed worksheets designed to enhance early learning skills while celebrating the season.

Printable Halloween Puppets: Spark creativity with these printable puppets that bring Halloween characters to life, encouraging storytelling and imaginative play.

Fall-Themed Number Puzzles: Connect learning with the season through fun number puzzles that challenge kids while embracing autumn.

Bat-Themed Counting Worksheets: These worksheets make counting an adventure as students interact with adorable bat illustrations while mastering math skills.

Pumpkin Emotions Activity: Explore emotions through the delightful world of pumpkins. This activity fosters emotional intelligence in an entertaining way.
🧡 Why Learning with a Halloween Twist Is Thrilling
Learning becomes an enchanting experience when combined with the magic of Halloween. Here are a few fascinating facts about this delightful season:
🎃 Fact 1: Halloween is believed to have originated from the Celtic festival of Samhain, where people would light bonfires and wear costumes to ward off ghosts. It's a celebration with roots deep in history!
👻 Fact 2: The word "Halloween" comes from "All Hallows' Eve," the evening before All Saints' Day, a Christian holiday. It beautifully blends ancient traditions with modern culture.
🌟 The Benefits of Our Halloween Worksheets
"Halloween Worksheets for Kindergarten & Preschool" is more than just a collection of printables. It's a gateway to a world of learning filled with excitement and wonder. Here's how this resource benefits both educators and students:
🎃 Engaging Curriculum: Spice up your curriculum with Halloween-themed worksheets that are sure to capture the attention and imagination of your students.

📚 Holistic Learning: These activities foster holistic development, enhancing cognitive, motor, and social skills in a playful way.

👩‍🏫 Teacher's Best Friend: These resources are teacher-friendly, allowing you to effortlessly incorporate engaging activities into your lesson plans.

👶 Early Development: Help young minds bloom by introducing fundamental concepts while they enjoy the enchantment of the season.

🤝 Team Building: Encourage cooperation and peer interaction as students work together on these engaging activities.
Get ready to embrace the thrill of learning with our "Halloween Worksheets for Kindergarten & Preschool." From mastering numbers to understanding emotions, these worksheets provide a complete learning experience that your students will adore.
🧡 🦇 Download your PDF resource now and prepare for a spellbinding educational journey that combines the magic of Halloween with the joys of learning! 📚🎃👻