Description
Printable Shape Matching and Size Sorting Activities
2 PDF files/ 16 sheets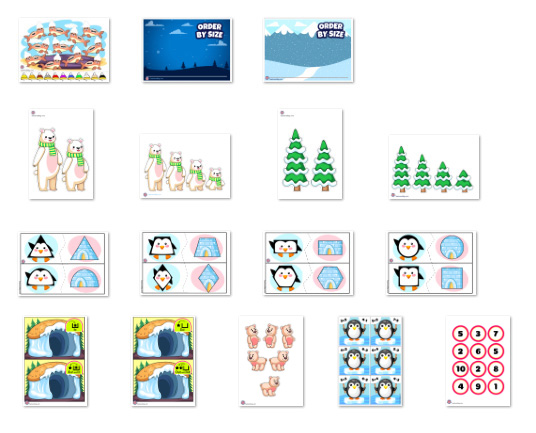 Penguin Shape Matching
4 sheets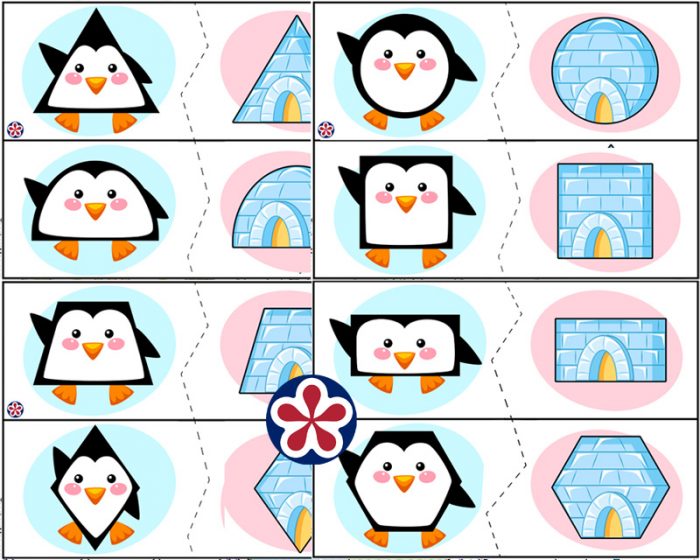 This Penguin shape matching activity is great fun to do with your students! It is wonderful for doing an Antarctic theme full of snow, ice, and penguins!
Shape activities are a stellar way to have students learn about different kinds of shapes from circles and squares to triangles and diamonds. This activity uses four A4 sheets of paper for a total of eight shapes–all that look like adorable penguins!
Sorting By Size Printables
6 sheets

These activity worksheets help children practice sorting the images by size.
By using these printables, students can learn more about ordering things from smallest to largest and vice-versa. Students can put the bears or Christmas trees that are printed and cut-out on the background images in the proper order.
Seals.

Color Sorting Activity

1 sheet

Inside and Outside Activity for Kids
3 sheet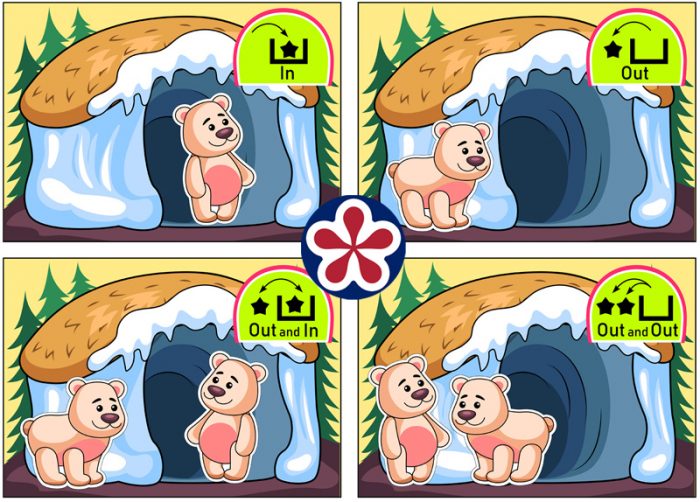 This activity is a clever way to introduce children to the concept of being outside or inside.
Penguin Math Activities
2 sheets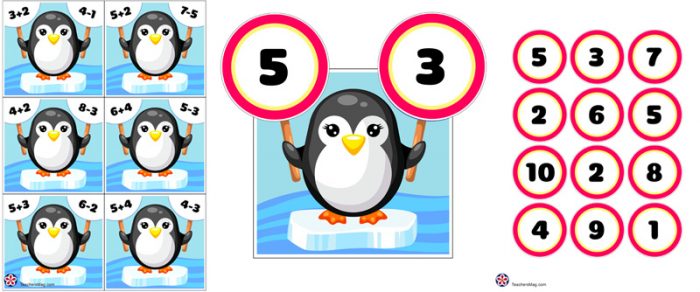 These math activities are designed with preschool and kindergarten students in mind!