Description
2PDF  files / 30 sheets + 22 sheets
Worksheets Focused on Learning Numbers
Each worksheet has four tasks for children to complete:
Сount the needed number of items and color the listed quantity corresponding to the given number.
Write the missing number.
Write the number by following the examples.
Count the items in each box and circle the one with the needed number of items in it.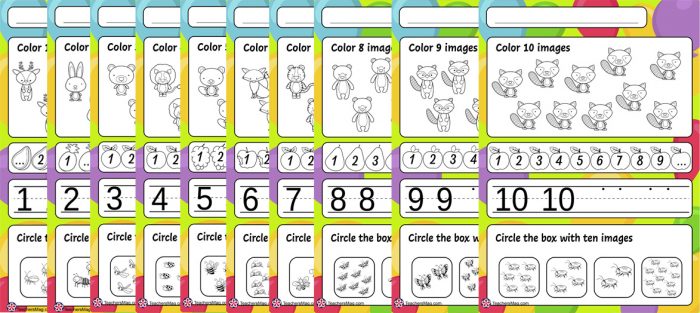 I Spy Numbers Printables With Numbers 1-10
These printables are all about helping young children to correctly identify the numbers 1-10. Each worksheet is focused on one of these specific numbers and has children color-in the number they are supposed to locate on each sheet.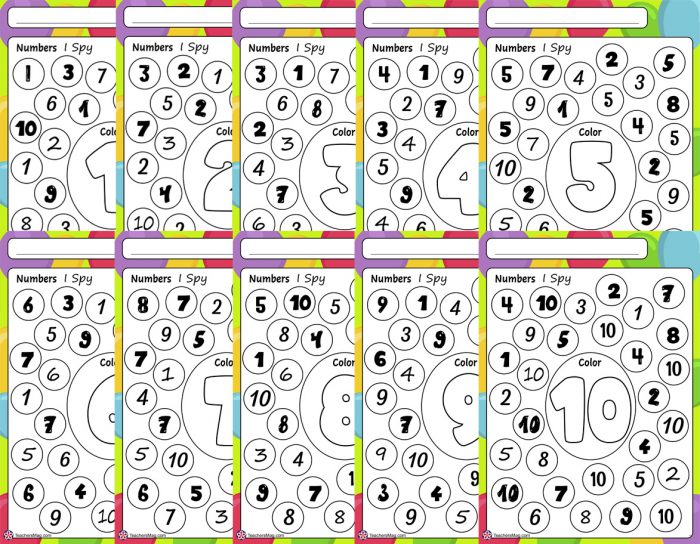 Worksheets On the Numbers 1 To 10
These worksheets are focused upon the numbers 1-10 and a great for kindergarten students! They include ten pages, one for each number with 5 activities on each sheet.
On each page, students will:
Trace and write the indicated number.
Trace and write the number as a word.
Color the number and its word.
Color the picture.
Cut out the numbers on the left of the sheet, choose the ones needed and glue them on the picture.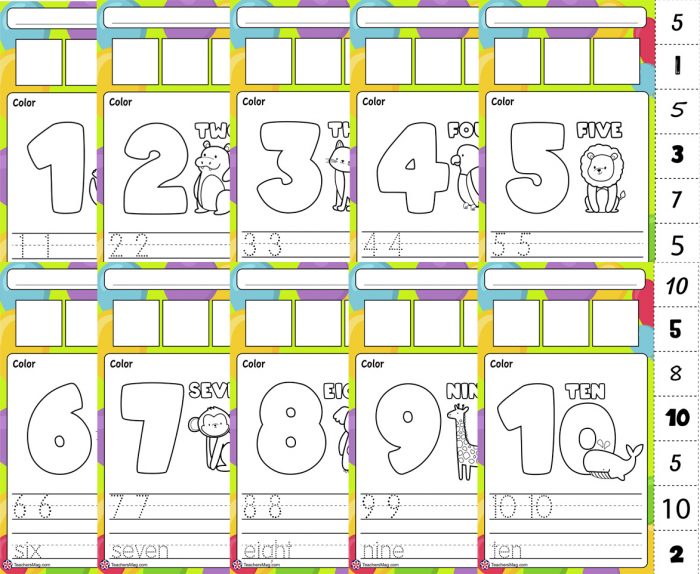 Printable Numbered Play-Doh Mats
11 sheets (numbers from 0 to 10) full color + 11 sheets black and white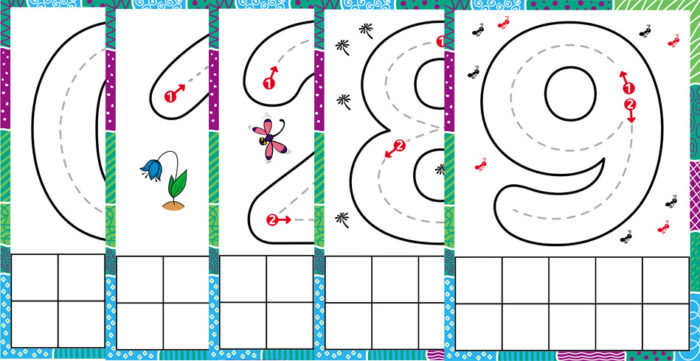 Total: 52 sheets