Description
2 PDF Files / 2 activities / 11 sheets
Christmas Tree Counting Math Activity
PDF Files/ 6 Sheets
This math activity is all about Christmas tree counting! By using these free printables you have a fun way to practice counting from 1 to 10.
What's Included:
Five pages of trees numbered from 1-10.
One page of presents (to be stocked under the trees)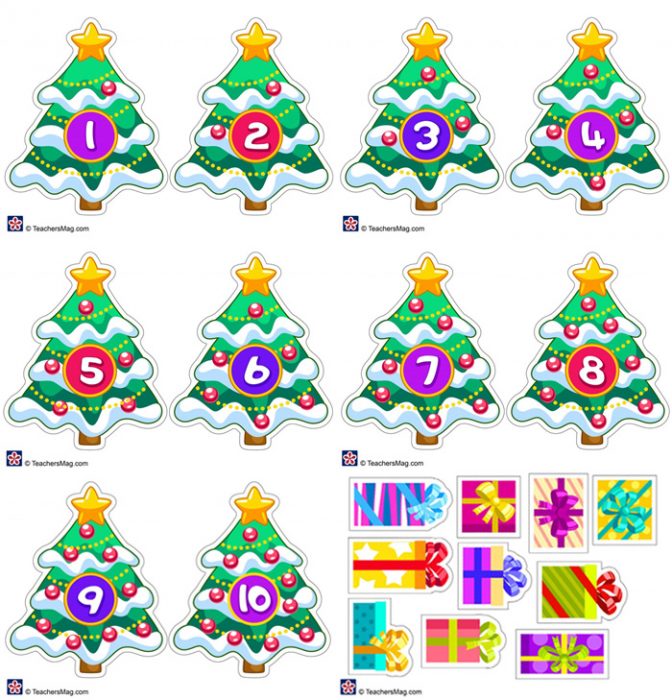 Gingerbread-Themed Math Activity
PDF Files/ 5 Sheets
During the Christmas season doing gingerbread-themed activities is both fun and festive! This math activity uses free printable sheets of gingerbread men that can be turned into laminated mats for counting, "Gumdrops," made of Play-Doh.
These are very easy to prep and quite versatile. You simply need to print them and then lamination is recommended as well to ensure they last a long time. The printables have differing numbers so that students can put things such as Play-Doh rolled into little, "Gumdrop," balls atop them to match the pictured number. It is also possible to use everything from real gumdrops to beads, sequins, or whatever is handy within your craft closet!