Description
Bee Honeycomb Shape Matching Printable
5 sheets
For this activity sheet, there are different bees who all have their own uniquely-shaped honeycombs! Children need to match the honeycomb to its correct shape and paste it where it belongs.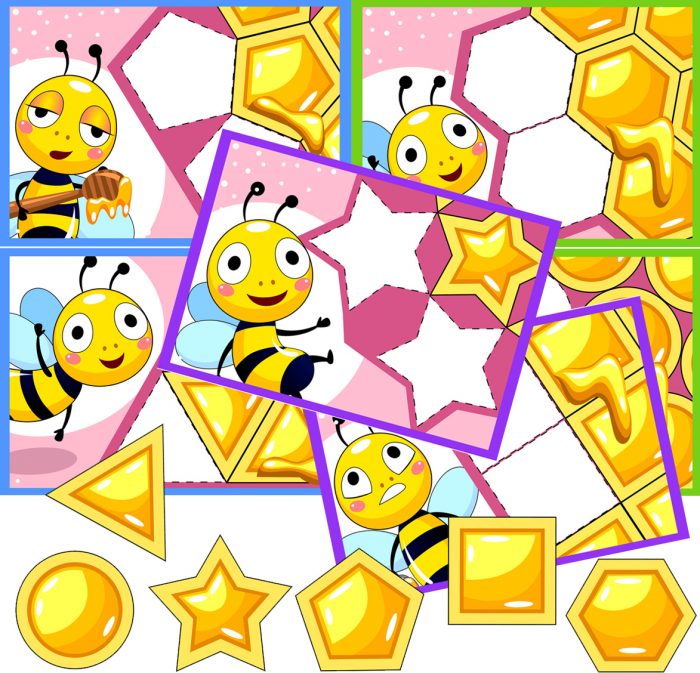 Bee-Themed Story Sheet Activity
2 sheets
These 2 sheets feature a nature scene on one sheet and an assortment of bees on the other sheet. You can place the bees in various spots on the nature scene and use them to tell a story about how bees help pollinate plants and make honey.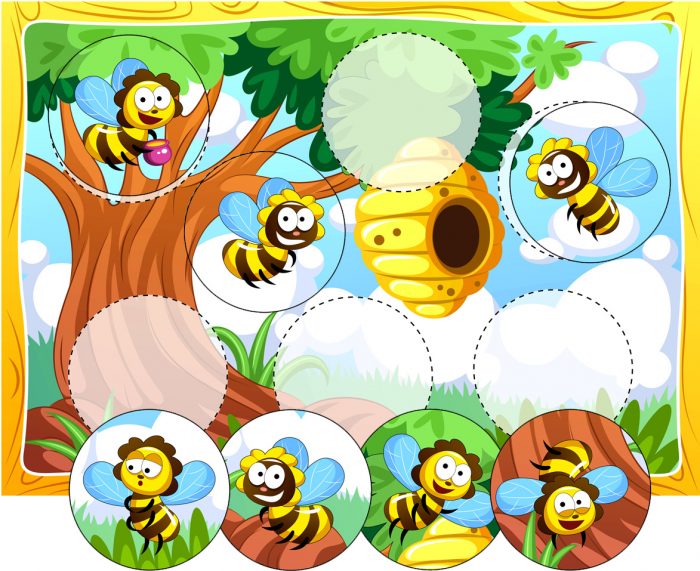 Bee-Themed Paper Craft Template
2 sheets
This paper craft is themed for bees and their home, also known as a hive! You can print everything on a heavy cardstock paper and then with some careful cutting and gluing make your own beautiful hive and bees that enjoy living there! It is a very fun and educational paper craft!
Bee-Themed Worksheets and Posters
13 sheets
There is a black-and-white version you can color as well as a fully pre-colored version as well.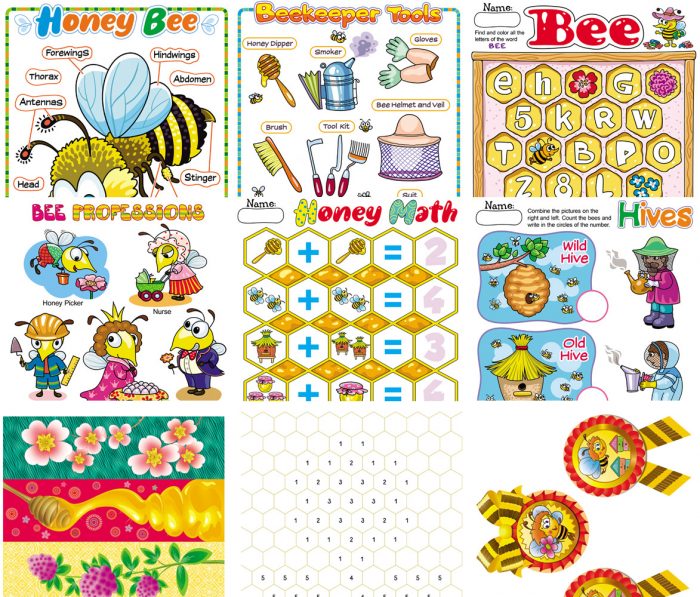 Colorful Bees Matching Activity
2 sheets
This matching activity features colorful bees that need to be matched with the word that describes their color as well as an object associated with bees which also has the matching color–three matches in total!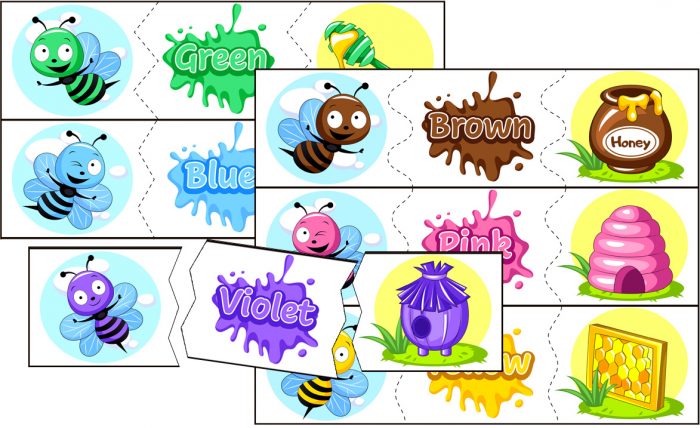 Total: 24 sheets