Description of the Vegetable Soup and Fruit Drinks Counting Activities PDF
This educational counting activity has everything your little one needs to make vegetable soups and fruit drinks! Your preschooler will have to fill the pot with the different ingredients.
Kids will practice counting skills, develop attention and fine motor skills, as well as revise and learn about unfamiliar vegetables.
You will get 5 pages in a PDF file ready to print and enjoy!

Print at home or at any print shop on heavy cardstock paper. Use laminate for extra durability and re-use.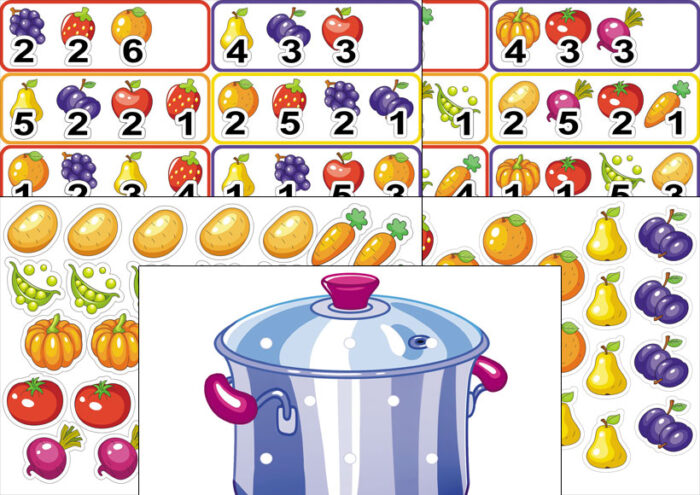 Dictionary definition of Vegetable Soup
Vegetable Soup: soup made with a variety of vegetables, synonyms: minestrone, petite marmite – LanGeek Dictionary
Discover the perfect blend of education and fun with our "Vegetable Soup and Fruit Drinks Counting Activities" PDF. This downloadable and printable resource is an excellent tool for parents, teachers, and caregivers who are eager to engage children in a world of interactive learning, all while exploring the colorful universe of fruits and vegetables.
Key Features:
Interactive Learning: This PDF is packed with a variety of interactive counting activities that help children grasp fundamental math concepts in an enjoyable and visually engaging way. It's an excellent resource for teaching kids how to count, recognize numbers, and build basic math skills.
Vibrant Illustrations: The PDF is adorned with vibrant, high-quality illustrations that showcase an enticing array of fruits and vegetables. These captivating visuals not only draw children's attention but also aid in easy identification and learning.
Counting Adventures: Children can embark on exciting counting adventures as they explore and solve counting puzzles within the colorful world of fruits and vegetables. Whether they are counting apples in a fruit basket or peas in a soup pot, these activities make learning numbers a delightful journey.
Promoting Healthy Choices: The Vegetable Soup and Fruit Drinks theme encourages children to understand the significance of consuming fruits and vegetables for a healthy lifestyle, promoting balanced nutrition.
Easy to Use: The PDF is user-friendly, allowing parents, teachers, and caregivers to effortlessly navigate through the activities and supervise the learning process.
Versatile Printing: Whether you choose to print the entire PDF or specific pages, you have the flexibility to select the format that suits your needs and preferences. Print as many copies as you desire for use in classrooms, at home, or in educational settings.
Parental Involvement: This resource fosters opportunities for parents and caregivers to be actively involved in their child's educational journey. You can guide and encourage children while they complete the activities, making learning a collaborative experience.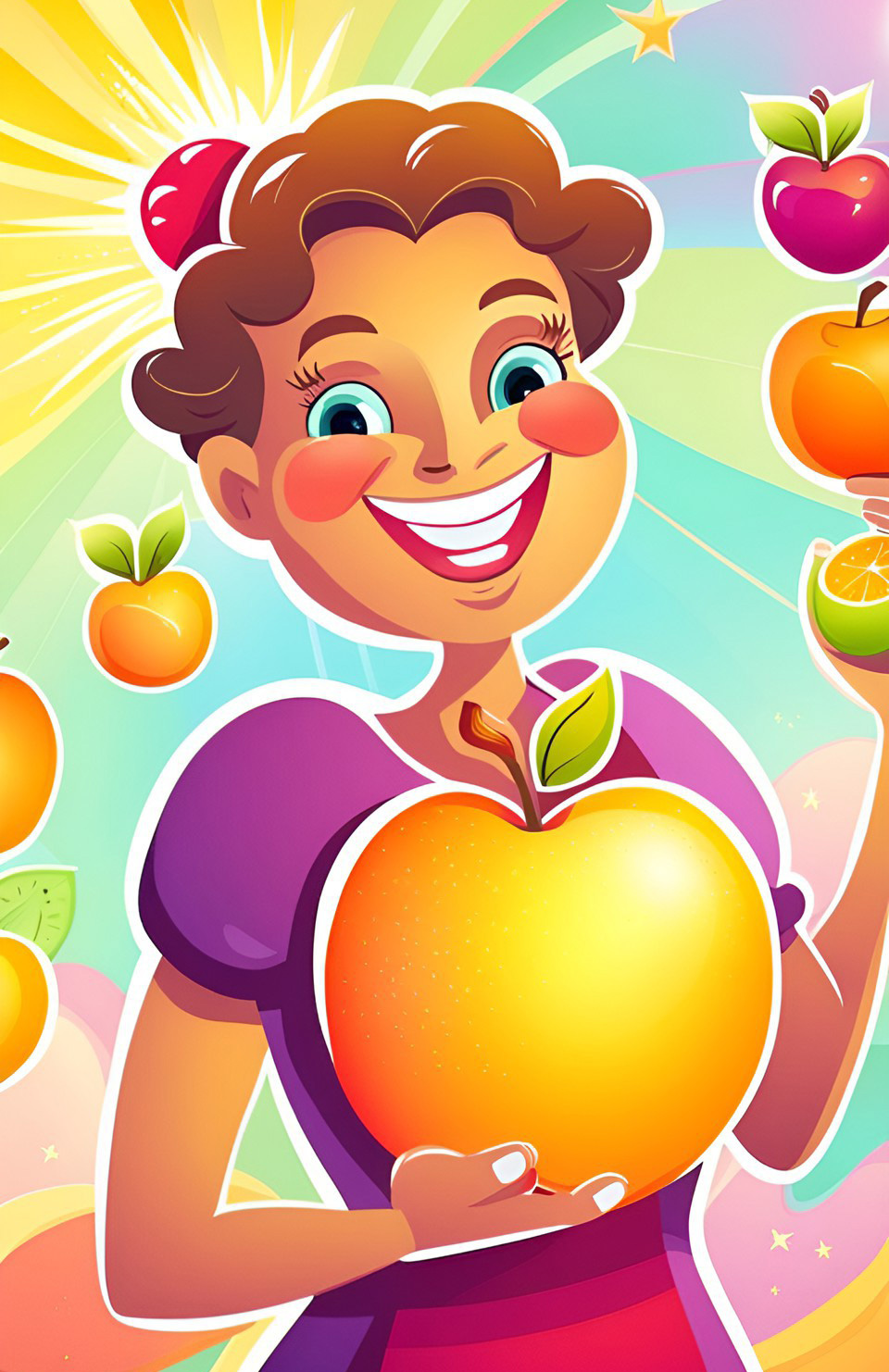 "Vegetable Soup and Fruit Drinks Counting Activities PDF" is a fantastic addition to any learning environment. It not only helps children develop essential numeracy skills but also promotes the importance of a balanced diet in a visually appealing and engaging manner. Download, print, and embark on an educational adventure that will leave a lasting impression on young minds.