Description
1 PDF / 30 sheets
Letter B Words Cards
5 sheets 
Words: butterfly, bear, banana, ball, boot, bat, bee, bed, bicycle, bread, balloon, bird, button, bus, bug, boy, bull, boat, bell, barn.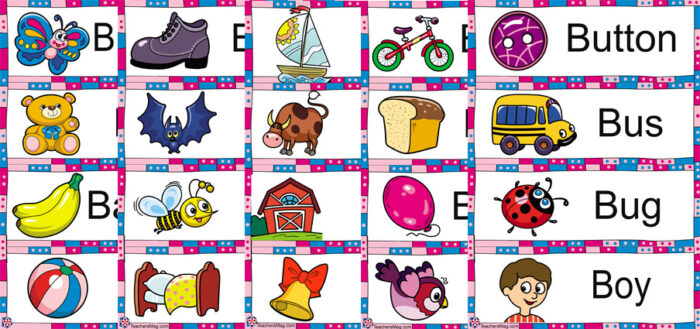 Letter B Worksheets
10 sheets
Tracing the letter B and b worksheet
Balloons and baby letter B worksheet. Color all balloons with letter B
Find and color letter B worksheet (B is for Bear, color and black and white versions)
Initial sounds I spy activity: Letter B (color and black and white versions)
Letter B Maze.
Bear shape worksheet
Find and count worksheet
Letter B Words Cut and Paste Puzzle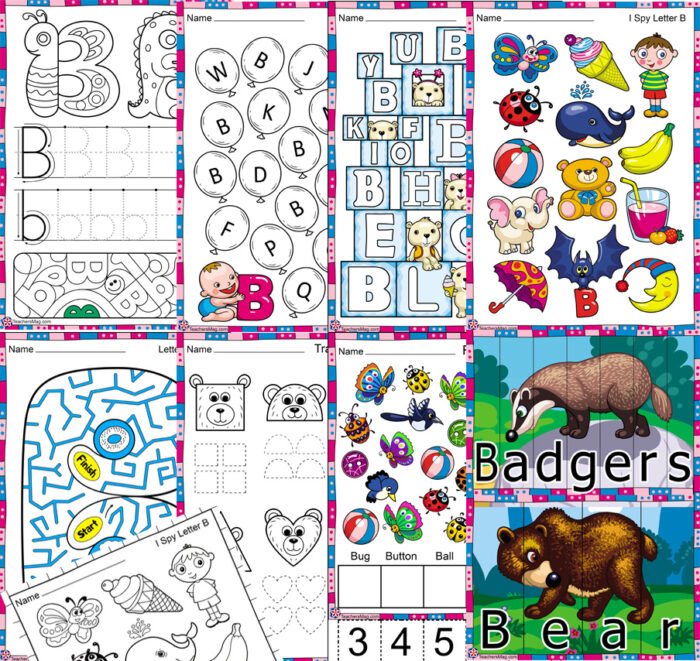 4 sheets
Trace Words That Begin With Letter B
Tracing the Letter B and b Worksheet
Find and Color Letter Bb
Read and Match Worksheet: letter B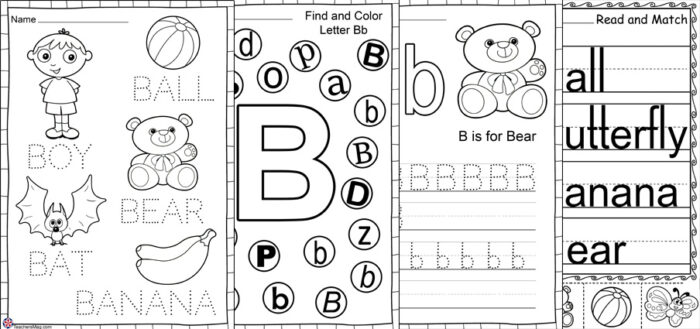 Letter B Coloring Pages
7 sheets
Words: Butterfly, boy, ball, bear, bananas, bat, bug.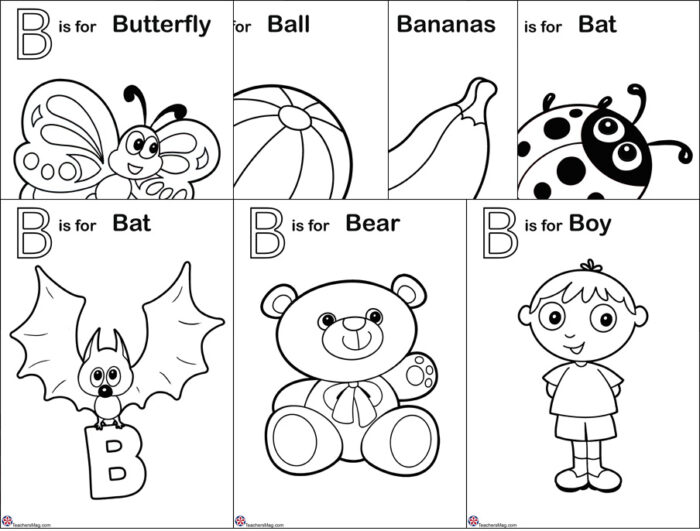 Letter B Craft for Preschoolers: B is for Bee!
2 sheets
Color and coloring version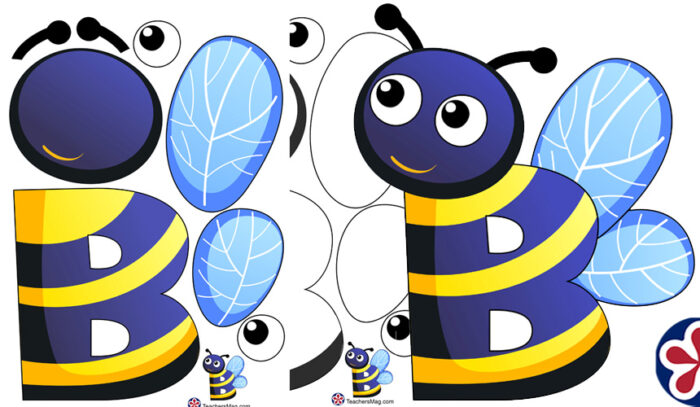 Letter B Puzzles
2 sheets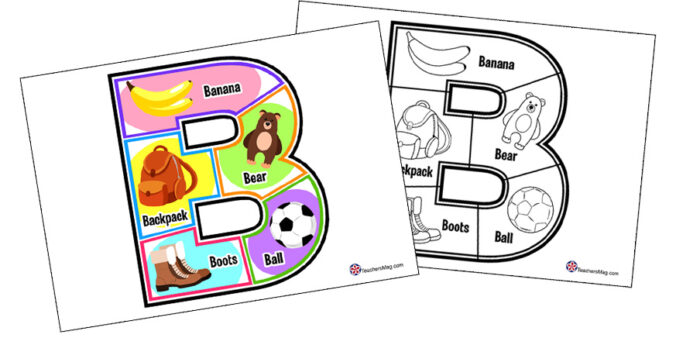 Total 30 sheets