Description of the Letter C Worksheets PDF
1 PDF /  35 sheets
Letter C Flash Cards
7 sheets
Twenty eight flash cards for words starting with the letter "C." Help teach your children the pronunciations of C letter words using our C Word Picture Cards. Cut out the flash cards with scissors or a paper trimmer. Laminating the cards will make them more durable.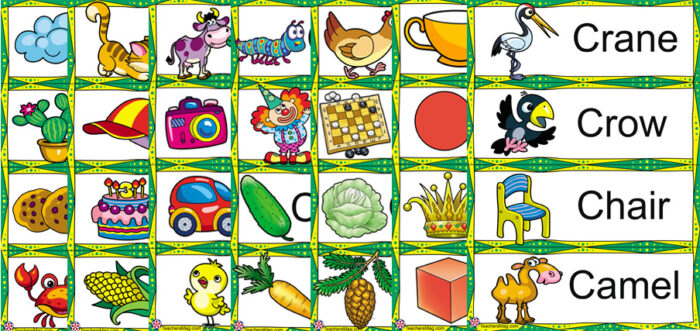 Letter С Worksheets
 20 sheets
Initial Sounds I Spy Activity: Letter C (color and black/white versions)
Cups and Letter C Worksheet (color and black/white versions)
Find and Count Worksheet (Find and count Letter C) (color)
Letter C Words Cut and Paste Puzzle. Corn and cactus (color)
Letter С and с Worksheet (tracing the letter "С") (black/white versions)
Letter C. Same and Different Worksheet (black/white versions)
Tracing Shapes Worksheets
Trace Words That Begin With Letter С
Tracing the Letter C and c Worksheet
Tracing the Letter C and c Worksheet
Read and Match Worksheet: letter C

C is for … Coloring Page – 3 sheets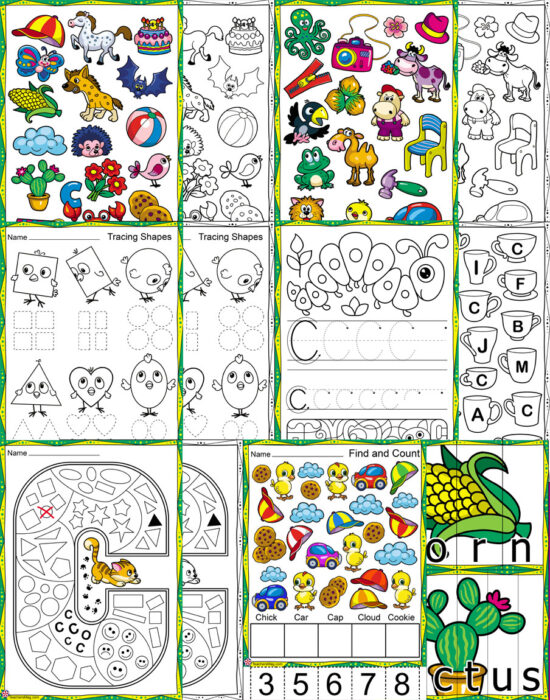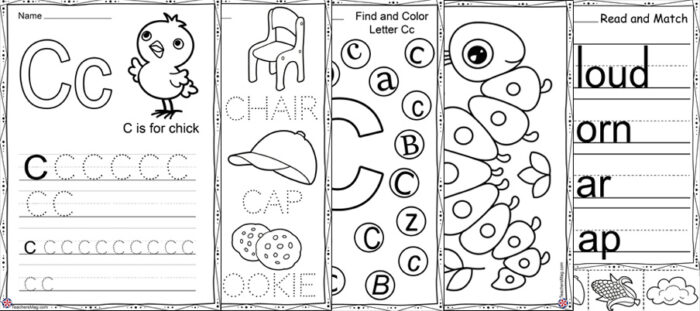 Chick Shapes Sorting Activity
3 sheets. This Shapes Activity will help students identify and distinguish various basic shapes.

C is for Crab Template
3 sheets
You can print-out the template, then cut the pieces out with scissors and glue or tape them together.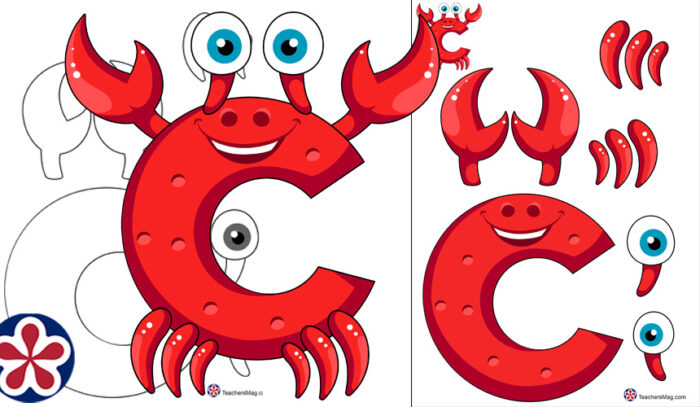 Letter C Letter Puzzles
2 sheets (color and black/white versions)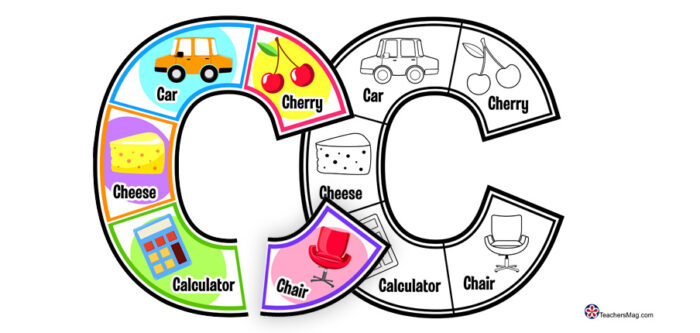 Unlock the world of the letter "C" with our "Letter C Worksheets PDF." This downloadable and printable resource is expertly designed to engage young learners, parents, and teachers in a captivating exploration of this fascinating letter. With a rich collection of activities, it encourages children to recognize, trace, and understand the letter "C" in a creative and educational way.
Key Features:
Letter C Flash Cards: Dive into the learning adventure with interactive flash cards that focus on the letter "C." These flash cards are a fantastic tool for letter recognition and vocabulary development, making learning fun and engaging.
Chick Shapes Sorting Activity: Delve into hands-on learning with an exciting chick shapes sorting activity. This activity helps children explore shapes, colors, and coordination while having a blast.
C is for Crab Template: Encourage creativity with the "C is for Crab" template. Children can color and personalize their very own letter-themed crab, reinforcing letter association in a creative and artistic way.
Letter C Letter Puzzles: Puzzles provide a wonderful opportunity to build problem-solving skills. The letter "C" puzzles are an enjoyable way for children to connect letters with images and words.
Educational Foundations: These worksheets and activities lay a strong foundation for early literacy skills. They help children recognize and engage with the letter "C" in various contexts, making learning a rewarding experience.
Printable and Customizable: The PDF resource can be easily downloaded and printed, offering flexibility for parents and teachers to select specific worksheets and activities based on the unique needs and progress of young learners.
Promotes Fine Motor Skills: Tracing and hands-on activities enhance fine motor skills and hand-eye coordination, vital for early writing and overall development.
Interesting Fact:
The letter "C" is a versatile character in language and has an intriguing history. It evolved from the Phoenician letter "gimel," which represented a camel. Over time, the shape of "C" changed but still retained its camel-like appearance in the lowercase form. Understanding the history of letters adds depth and richness to language learning.
The "Letter C Worksheets PDF" is an invaluable resource for early education. Download and print this resource to create an engaging and interactive learning environment where children not only master letter formation but also develop their creative and problem-solving skills. Explore the intriguing history and versatility of the letter "C" with these activities and watch young learners flourish in their literacy journey.